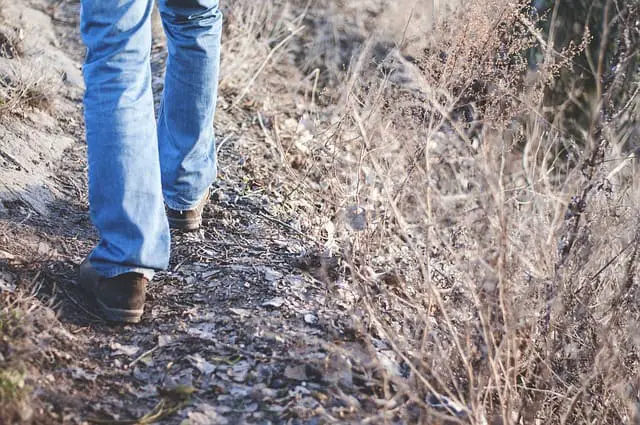 If you need gift ideas for someone in your life that loves the outdoors and spends a lot of time there, here are some items that they will truly love. Whether it's Christmas, birthdays, anniversaries or some other occasion, it's always the right time to give a nice gift to someone you care for.
I've chosen some very nice gifts for the Homesteader or Outdoorsman in your life. And I know they will be gifts that will make them smile.
First a confession. I'm a tool-guy. I love and possess many, many tools. When someone asks if I have a certain tool, my standard response is "Yep… I've got two of 'em".
Men love tools. Outdoorsmen and Homesteading men not only love tools, but they need tools to help them perform the tasks they are doing. Even if it's for recreation, a man needs tools… A man needs stuff.
Here are some of my top picks in random order. Some are quite expensive; some are not at all expensive.
Outerwear
If a man is going to be outdoors, whether working or playing, he will need the proper attire. If you are in a northern climate, the outerwear will be geared for the cold and rain, perhaps even snow.
Consider a nice Carhartt Jacket. Carhartt is a name that stands for quality. They have styles that lean toward the casual side of life and some that are standard equipment when working (or playing) outside. Here is a nice selection that any man would be proud to have. Use the Reviews to make your choice. I don't think I've ever been disappointed in a 4 or 5-star rated product.
If you live in a cold, wet snowy climate a Rain Suit can come in very handy. Even if it's not a northern climate, a good Rain Suit can keep him dry, and might just keep him healthy.
If they are wading through muck in the horse stalls, or fishing the river banks they will need a good waterproof boot. Hiking Boots, Hunting Boots, Farm Boots and more are all needed items. Again, look at the reviews and you can't go wrong. If you are in a cold climate, then consider Insulated Boots. They should serve him well for years to come.
Insulated Socks are a must in cold climates. Some are made with a synthetic insulating material, and some with Merino Wool. You can't go wrong with a pair of socks made with Merino wool. Some wool is itchy, but Merino wool usually will not cause itchiness even in people that have had wool problems in the past.
If you're working, you've got to have gloves. Homesteading men will constantly be cutting and scraping themselves. Unless he needs a tetanus booster anyway, consider a good pair of gloves. There are Leather Gloves for working on the farm as well as Insulated Gloves for shoveling snow off the driveway.
If he's given to wearing cool shirts, there are lots of T-Shirts that have nice logos for Farmers, Fishermen, Outdoorsmen. Pretty cool shirts. I'll put a few of these in MY cart too!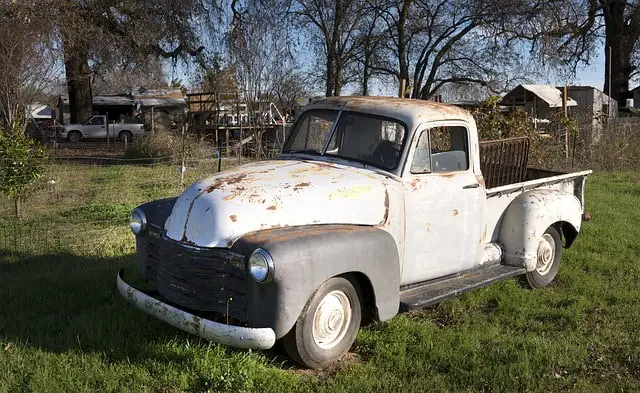 Consider A Wine (or beer) Making Kit
If you're given to a sip of wine now and then, I can tell you from experience it's pretty rewarding to make your own vintage. When most people think of wine, they think of grapes, but wine can be made from just about any fruit. So, if you've got a bounty of peaches from your trees, or if the local supermarket has apples on sale, consider making wine from them.

There are many different Wine Making Kits available at very reasonable prices. Get him one and let him dazzle his friends… and yours too! There's plenty of information about winemaking on the internet, so learning the craft is easy. Here's an article I wrote about Redneck Winemaking.
If wine is not his preference, maybe a Beer Making Kit would be. I've never made any, but I've tasted some that relatives made from a kit, and it was very good.
Battery Jump Starter
These little marvels have just become popular in the last few years, and they are a very important tool to have. After a Jump Starter is charged, they maintain that charge until needed. They are about the size of a hardback book, but some of these Jump Starters can crank a large diesel engine on a very cold day. That is powerful!
A good jump starter will also have a USB port to keep your cell phone charged in an emergency, or just a family camping trip.
I lived 60+ years without one of these Jump Starters, but now that I have one, I won't be without it. They are truly that handy and important. Whether it's helping a dead battery crank a tractor, or just the peace of mind having it in the trunk on trips, this little Jumper just sits there waiting to help make a bad situation better.
Mine has saved my bacon many times. They have become very popular and there are many out there, so read the reviews and get one that has high recommendations.
Emergency Supplies
Nothing is more critical in an emergency than power. If you need to communicate, a charged cell phone is crutial. How will you charge it? Consider a small generator. A generator will pay for itself the first time a loss of power threatens your freezer full of expensive meats.
There are many options for a generator. If only a freezer and a few other appliances will be kept running, a small 2200 watt generator may be all you need. I have three generators. Yep, three! The one I like the best is a little Honda EU Series. Here is the Honda EU2200i at Amazon (my affiliate link). It just sips the fuel and can even be converted to a Tri-Fuel generator for use with gasoline, propane and natural gas. I have mine converted to Tri-Fuel.
You can buy a cheaper generator, but you are placing your trust, security, and safety into an inferior product. Nothing beats a Honda Generator. You may need one larger than a 2200 watt, but if you can afford one, pick a Honda.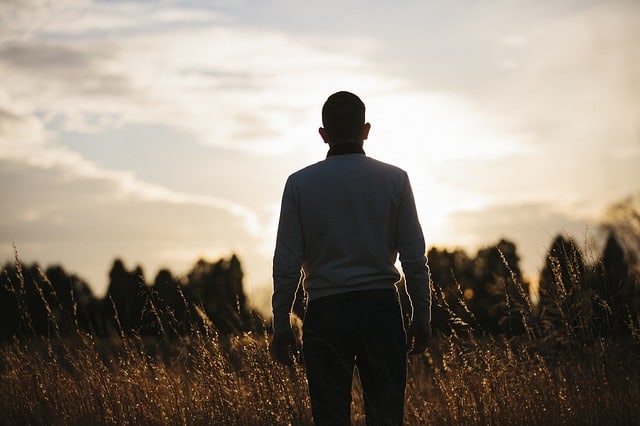 Cordless Tool Set
If he doesn't have a cordless toolset, I'm sure he wants one. I'm hard-pressed to think of anything handier than my cordless tools. If I'm working on the back fence or in the barn, the Cordless Tool is the one I reach for. I'm almost cordless, and I love it. They are just so convenient that it's hard not to love them.
Now, he may already have some cordless tools, but I bet he doesn't have them all. Manufactures like Ryobi, DeWalt and Milwaukee are 3 names that are hard to beat, and have so many battery operated options. They have everything from drills to reciprocating saws, circular saws, table saws, hedge trimmers, chain saws, weed-eaters, pole saws… All cordless!
There are so many tools that operate from the same battery pack. And in recent years the batteries have gotten so much better than they used to be. Be sure you get a set with a Lithium battery pack.
Find out if he has any Cordless Tools. If not, get a Set. The Ryobi One+ System seems to have the most selection for tools that run from their battery pack. I have many of the Ryobi Tools and love them. He will too!
Firewood Equipment
Does he have a chainsaw? If not, there is none better on the market than Stihl and Husqvarna. They both makes many different sizes, so there's one for every need. If he will just be cutting wood occasionally, a saw with a 16" to 20" bar will be plenty. If he's a lumberjack, well, he's going to want something larger. But I figure if he's a lumberjack, he'll already have a chainsaw, right?
A good chainsaw can last for decades. I've had one of mine (remember, I said I've got at least 2 of everything) for probably 20 years and it still runs like a champ. Take a look at some good Chainsaws, then take a look at his eyes when he sees it!
If he cuts it, he's got to split it, so here are some Splitting Mauls to get the wood down to a size that will fit into your fireplace or woodstove.
Speaking of fireplaces and Wood Stoves, it is so much easier to get a fire started if a bellows is used. These have been around a long time because they work. Many are beautiful and will add to the ambiance in your family room too. A Fireplace Bellows is a great gift for the "Firestarter" in your life.
A good Hatchet will help him split wood into small enough pieces to make "kindling". It is also handy for many other uses on the farm and home.
He will need a better way to carry in the firewood. I have found these Wood Carriers really save my back. I'm 67 now and always look for tools that will make it easier for me to do the things I really need to do. These Firewood Carriers have saved my back time and time again.
Or, how about gifting him with a Fireplace Tool Set. Again, some of these are very decorative and will compliment anyone's living room.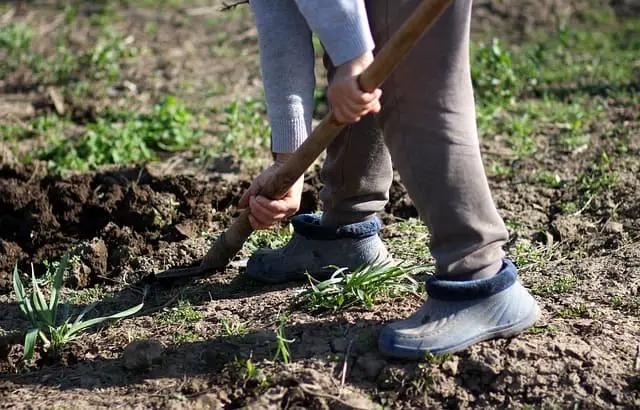 Gifts For The Gardener
The Hori Hori knife is a multi-use tool for home and garden. It's a knife, it's a spade, its a trowel all in one. I really like my Hori Hori Knife. Any gardener will too.
If he's an avid gardener I wholeheartedly recommend getting a HOSS Wheel Hoe. I have two of them (of course) and they have made my gardening so much easier. All their tools are made in the USA and are truly a generational product. He's going to be able to hand this one down.
They have many attachments for the Wheel Hoes to make planting, cultivating, weeding and just about any other garden chore much easier. You can go to the HOSS Tools Website, or click the HOSS banner on the right.
I've never heard of anyone that wasn't satisfied with their HOSS products. Good folks, and good products.
Welding Equipment
Welding is a skill that I believe every homesteader needs. There will be repairs, fixes, and fabrication to be done on a regular basis. And there's just something very rewarding about fixing something that broke, (especially if you're the one that broke it). I'm not a great welder, but I have welded many, many years out of necessity. For me, a "wire welder" is the best option.
There are many popular Wire Welders to choose from. I have one wire welder. It is the Hobart Handler 140 (here is the Hobart Handler 140 at Amazon (my affiliate link). Wire welders are much easier to weld with than the old stick welders are. The learning curve is not near as steep.
Lincoln, Miller, and Hobart (my associate links at Amazon) are great names to choose from. The Lincoln and Miller welders will be more expensive than the Hobart, but I've found the Hobart will do anything I've asked of it, and more. I love my Hobart Handler wire welder!
A Chop Saw will make metal projects much easier and much more "square" and correct. This saw can cut square cuts and also angles. A good Chop Saw (or cutoff saw as some call it) is really necessary to do great metal projects. I have a DeWalt and love it. I had a cheap one from Harbor Freight, but it burned up. Get him one that will last. Get a DeWalt.
Welding produces hot metal parts. Welding Gloves protect his hands from burns, but also are long enough to protect the forearms from the "sunburn" caused by the UV and infrared radiation light.
Get him a nice "Auto-Darkening" Welding Helmet. I have one and I love mine. It saves so much frustration trying to look at the spot you're going to weld without having to shake your head down to flip the helmet down. An auto-darkening helmet makes it so much nicer.
Consider A Nice Knife
Every man loves a knife. I don't know why. Maybe it goes back to when we had to drag our food back to the cave, but we do love our Knives.
Perhaps you want to splurge and get a handmade knife. These are real nice and any man would be proud to carry one. Handmade Knives are heirloom items to be handed down to the next generation.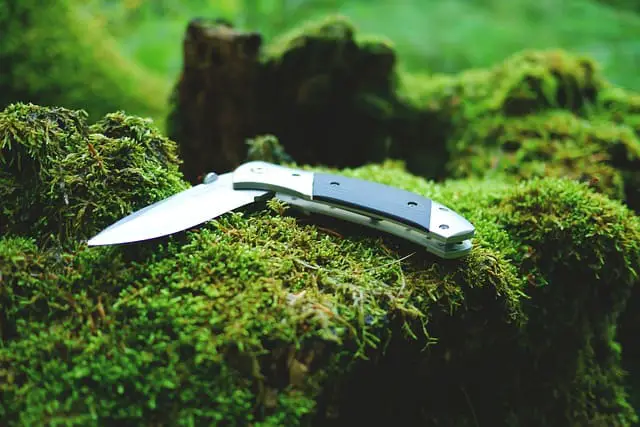 If you would rather give a less expensive gift, consider a  knife for farm work, fishing or some other project. I really love the Mora Knives. They are made in Sweden and are very inexpensive. But don't let the price fool you, they are very well made and will do anything that is needed out of a knife.
I have several of the Mora Knives and recommend them highly. I keep one on my tractor, one on my golf cart, etc. They are handy to have around, and are so inexpensive that if he loses it, it can be replaced easily and cheaply. I recommend the Stainless Steel Mora knives. Carbon steel can rust.
Gifts For The Fisherman
How about something for the fisherman in your life? If he's interested in fly fishing, consider a Fly Tying Kit which would allow him to make his own flies. And again, many of these are of heirloom quality and will be prized for years to come.
A new Fly Rod, Fly Reel, or a Rod and Reel Combo will thrill him. Check out the Reviews online and let other "fishermen" help you pick the best one.
What about Bass fishing? Check out Spincast Reels and Baitcast reels (bass, crappie and bream fishermen use these); and Fishing Rods to match. Or, look for a nice Combo Package.
There are some nice Fishing Kits that would thrill any fisherman, and help him land the "big one".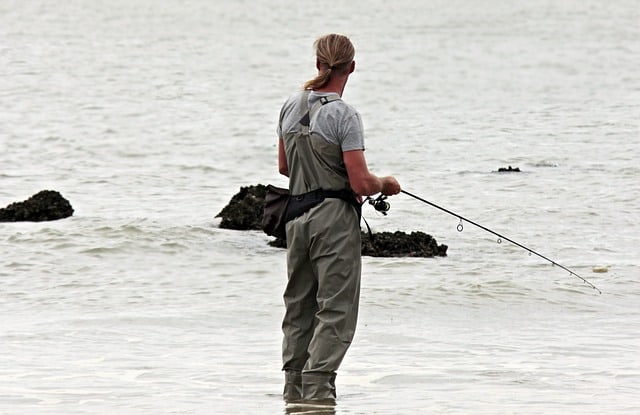 Gifts For His Shop
One of the handiest things in a man's shop is a good Bench Vise. Irwin, Yost, DeWalt, and others are good names to look for. The price ranges are huge, but just know that a really nice vice ain't cheap. So, with that in mind, consider getting him one. They are the "third hand" he will need in the shop for his projects.
A miter saw is a wonderful tool and if he doesn't have one, he wants one. So handy for his projects and will help him get it right. When I need mine I'm so glad it's there. Having the precision cuts that a Miter Saw provides, helps me make sure the projects are spot on.
He'll be making a mess, so consider a good Shop Vac so he can clean up all his wood shavings and dust.
Speaking of wood shavings and dust, here's a good way to keep the dust down, which can really cause irritation and allergic reactions. I admit I don't have a Dust Collector, but every time  I do a woodworking project, I really wish I did.
I do have a Keter Table. A shop never has enough tables to work on. A Keter Table folds up if space is cramped, and has built-in clamping mechanisms that hold the project firmly in place. They make a great gift for a man's shop. Great.
More "must have's" are a Circular Saw, Jig Saw, Drill, Table Saw, Reciprocating Saw, and Sander. Again DeWalt, Milwaukee, Makita are great names and you can't go wrong getting one of these.
My Top (Inexpensive) Picks
First of all, if he likes to read, consider the gift of Audible Books (my affiliate link at Amazon). I used to be an avid reader but have found that I don't have the time as I used to for reading. So, I discovered Audible Books. I have over 100 Audible Books in my account! This is a monthly membership, and with the membership comes a free book each month. So it's the gift that keeps on giving.
My wife and I always listen to books when we are on the road traveling. This makes trips so much more enjoyable. I won't be without a membership to Audible Books (my. It is truly one of my "Favorite Things" (to quote Oprah).
If he likes to listen to Audible books, to music, or podcasts,  while he's mowing or doing other noisy things on a tractor or in the shop, he needs ear protection. I've tried dozens of earbuds, headphones, etc , so I am the expert on this.
The one that is the best for noise-canceling (dampening the outside noise, while playing music or podcasts) is this 3M WorkTunes Hearing Protector with Bluetooth at Amazon (my affiliate link). No antennas. Used with a smartphone there are no wires, just very quiet enjoyment of his favorite programs and music. It is rechargeable, and the battery lasts for hours and hours. I've had this for several months, and have used it for well over a dozen hours mowing, etc and it still says "battery full" when I turn it on. Amazing!
I have a different one from 3M but don't like it. The batteries only last a couple of hours, and is not rechargeable. You have to replace the batteries! Plus, there is a cord to deal with. Not worth the money. Get the 3M WorkTunes Hearing Protector. Trust me, I've researched this one well, and this is the one you want. This is the best price I can find on it, too.
There are lots of other Workshop Gifts for men. Some are needed… Some are just fun to have.
Other Good Picks:
There are so many other gifts that men will love.
Great Gift Ideas for an Outdoorsman at Amazon (my affiliate link)
Great Gift Ideas for a Golfer at Amazon (my affiliate link)
Great Gift Ideas for a Hunter at Amazon (my affiliate link)
Great Gift Ideas for Salt Water Fishermen at Amazon (my affiliate link)
Great Gift Ideas for Freshwater Fishermen at Amazon (my affiliate link)
Whatever you are looking for, you can find it on Amazon (my affiliate link) and don't have to fight the crowds at the stores. Do a search on Amazon for "Gifts for Men", or "Gifts for Fishermen", or "Gifts for Golfers", "Gifts for Farmers", "Gifts for Musicians", Gifts for Photographers", etc. You get the point. Heck, get yourself something while you're there too!
Now, you have enough to make a decision that will thrill the Homesteader and Outdoorsman and in your life. And he will love you for it!
I have a YouTube Channel with around 800 videos sharing my experiences in Homesteading, Gardening, Raising Livestock and Emergency Preparedness. You can find my Channel HERE