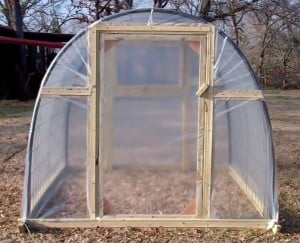 Welcome,
I have designed an inexpensive, easy to build, portable greenhouse.
Inside dimensions are 8'4″ X 7′. You can build one for about 150 dollars.
I have also written an E-Book, now listed on Amazon that details the construction step-by-step. The E-Book also includes a material list as well as drawings of all the parts. There are tons of pictures too.
Also, updated in this E-Book, I show how to turn this design into a permanent structure by using corrugated metal for the top instead of plastic. You CAN use a tarp as a roof, but metal is forever.
I hope you will stop by Amazon.com and consider buying the E-Book. It is very reasonably priced considering the info it contains.
You can find it on my STORE page.
Look for GREENHOUSE E-BOOK under the "CATEGORIES".

Here's a link to it:
***NEW***
If you would rather have a PDF document that you can print out, you can now get the plans, materials list (and the extra section dealing with adding corrugated metal to make a shed) in PDF format. I will send the PDF directly to your email for your convenience !
To purchase this, click on the PayPal link below.
Here's a video of the construction !
Thanks for stopping by!
alan
Here are some other views of the greenhouse: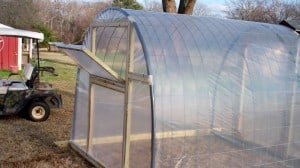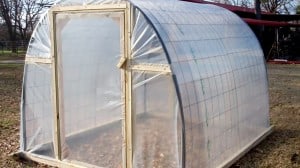 Need something from Amazon? You can search ALL OF AMAZON below